Double Reality – New Ongoing Project
---
---
This is my new ongoing project that deals with negative impact of human and industrial growth on nature.
It is aimed to be exhibited as contradictory diptychs and solo images as well.The urge to create such a series was my sad observation from my voyages that we, as people, have expanded so much, that natural environments have been altered, trespassed and poisoned.
Furthermore, industrial growth has left no space of animals or plants habitats and for that reason extinction of species is a phenomenon all these years.
My purpose is to show that this happens next to us and not only in earth's poles and we should act now in order to save our planet and secure our futur.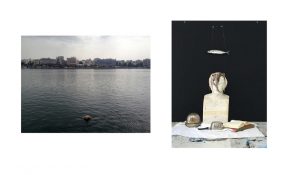 ---
---